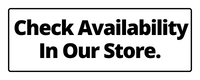 [ad_1]
Phra Ngang Red Eye Khmer Statue Love Charm Holy Antique Amulet Talisman With Special Gift
-Phra Ngung is the amulet for boosting sex appeal power.It's power can help the owner do any mysterious things.Just think in your mind for the one you like or love and hold this amulet in your hand.
Also it has power of Good luck attraction.Just wear this amulet when you play game of luck in Casino. You will be incredibly lucky .
Magician Monk in Bureeram Province of Thailand created and blessed this amulet in 1999 for using as Love & Good Luck Attraction Amulet. This is a gorgeous amulet/ pendant from Thailand.Thai people believe that the image of Ngang Buddha is extremely powerful in making the owner attractive to anyone they want to close with.
-It also keeps away bad or evil spirits. It will make a fantastic gift for someone special or for a collector of Asian antiques.Keep it with you for Love & Good Luck Attraction Power or keep it in your house .
-This is a fabulous collector's item indeed! This Ngang Amulet will bring you Good Luck, Good things will unexpectedly happen to you.It also make you success in anything you hope for.This Amulet will bring Prosperity and ensure success in human endeavors.
-This is a love magic Holy Spirit Multi Love magic Man&Lady called"i-Ngung". this amulet shows a multi arm sitting figure with her legs spread and back Women called 'E-Per 'By Pra Arjan Sart from Khmer .This amulet to help asist in attracting the opposit Love magic and ensure fertility in a partner good for Lucky and bad piritual.
"FREE Special Gift" Phra Yant + Thai Amulet Bracelet
Phra Ngang Red Eye Khmer Statue Love Charm Holy Antique Amulet Talisman With Special Gift
Model:Magic I-ngang Powerful love attraction thai amulet
Primary Material: Brass & Mixed Magic Materials Size : 2.5×6.5×1 cm.
The most trusted Khmer Ngang Attract love, magic and fertility opposite. Good partners for good luck Gold and silver luck trading Fortunately, the gamble of all bearings. No restrictions on use, whether it is good or bad owners.
"FREE Special Gift" Phra Yant + Thai Amulet Bracelet

[ad_2]